The idea of showing Taxi Tehran and There is no evil was back in the news when the Islamic regime arrested Mohammad Rasoulov and Mostafa Al-Ahmad over an appeal they posted on social media for solidarity with the people in Abadan. Jafar Panahi was also detained after inquiring about the other directors.
This is the main reason why Lukas and I decided to suggest these films. The aim is to reflect the situation of Iranian directors who are under the shadow of pressure and censorship. They can not make films freely; they have to obey conservative rules which are depicted in the movie Taxi Tehran.
I should first confirm that from my point of view, this film reminded me of a similar one which is called Ten (2002) by Abbas Kiarostami. The film starts as Jafar Panahi puts himself in the guise of a taxi driver. The first passengers are discussing capital punishment, which is one of the big issues in Iran. The Islamic regime was ranked 2nd with the most confirmed executions in 2020. Then the movie continues with someone named Omid, who sells pirated movies. It is also illegal to watch the updated movies of the world in Iran. Moreover, due to international sanctions, we cannot have a subscription to streaming channels. You always have to download it or buy it from someone who sells pirated movies (like Omid). In the next sequence, Panahi picks up his niece Hana at her school. She discussed film-making in Iran, and talked about the rules of filmmaking, which she is taught by her teacher at school. She says that she should avoid showing "siahnamayi", portraying dark images that she was a bit confused about. In the meantime, Hana spots a young boy who was a street sweeper. She starts to film him as he steals money from a newlywed couple. Like the other films from Panahi, Taxi Teheran tries to depict a critical view of society and social freedom.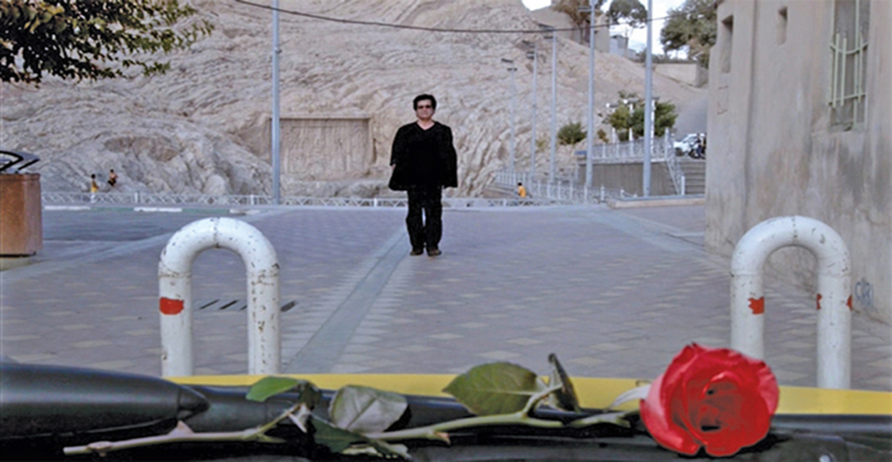 Another interesting and shocking plot point was Panahi and Hana meeting with Nasrin Sotoudeh, a human rights and political activist. The film was produced in 2015 when Nasrin talked about an imprisoned person  called Ghounche Ghavami who was on hunger strike. She wanted to persuade her to end her hunger strike.
Surprisingly, Nasrin Sotoudeh was also arrested in 2018 and was given a five-year imprisonment for acting against national security. She personally went on a hunger strike on 11 August 2020. She is currently released for health reasons.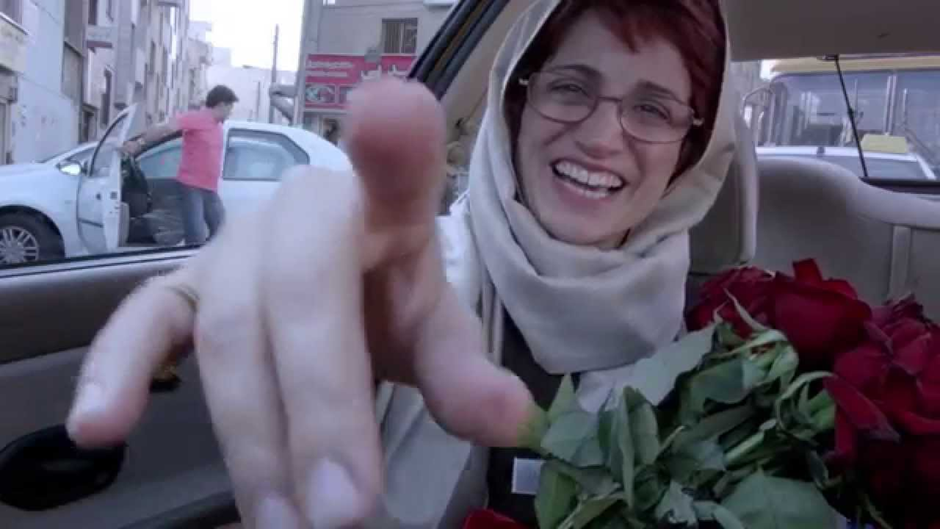 In the end, I should say the audience will not watch a common movie but a criticism of a dictatorship. Currently, Iran is facing a new era with a highly progressive movement motivated by the 22-year-old Mahsa Amini, who was killed by the moral police. Now we see people protesting and shouting "زن، زندگی، آزادی ", which means "Woman, Life, Freedom". Therefore, the film gives some of the social reasons why the people now wanted a revolution in Iran.